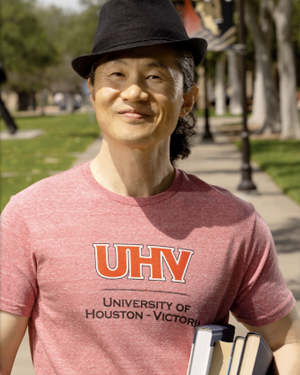 Additional

types of Students

We welcome many other additional types such as Military and Veteran students, adult students who are 25 years or older but are attending college for the first time, students who are interested in dual credit, and students who are looking for fully online programs.
Dual Credit
The Dual Credit program at the University of Houston-Victoria (UHV) provides an opportunity for high school students to earn college credit while still in high school.
Students who successfully complete dual credit courses earn both high school and college credit simultaneously. This allows them to get a head start on their college education and accumulate credits that can be applied toward a degree program at UHV or transferred to other colleges and universities.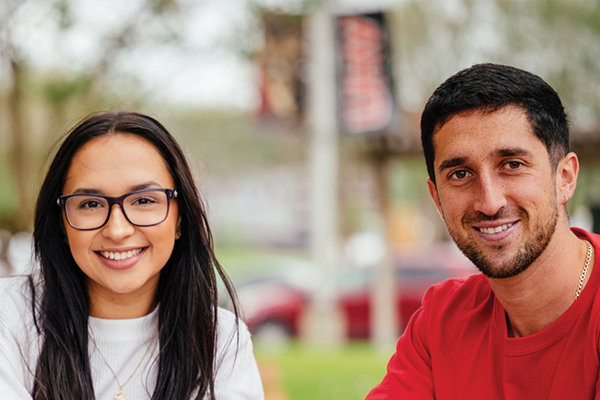 UHV's Dual Credit program offers a wide range of course options across various disciplines, including English, mathematics, science, social sciences, and more. This enables students to explore their academic interests, fulfill general education requirements, and gain exposure to college-level coursework.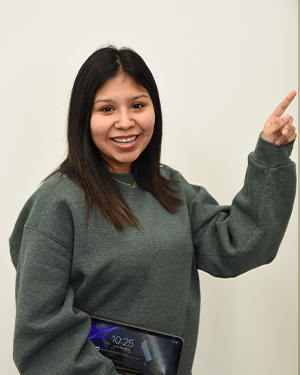 Dual Credit Partners
Participation
Participating in the Dual Credit program can lead to significant cost savings for students and their families. UHV offers reduced tuition rates for dual credit courses, making college education more affordable and accessible.
Participation in the Dual Credit program may have specific eligibility requirements and enrollment procedures, which can vary depending on the high school and UHV's policies. It's recommended to consult with your high school counselor or UHV's Dual Credit program coordinator for detailed information regarding course availability, registration, and any prerequisites or qualifications needed.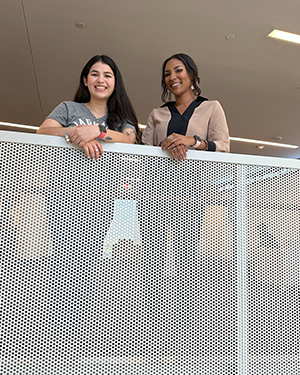 Adult Learners.
UHV is committed to supporting adult learners throughout their academic journey. We provide a range of academic support services, including tutoring, academic advising, career counseling, and access to library resources. These services are tailored to meet the unique needs of adult learners and help them succeed in their studies.
Community and Networking Opportunities
UHV's Adult Learners Program offers a supportive and inclusive community where adult students can connect with peers who share similar life experiences and educational goals. Additionally, UHV provides networking opportunities, workshops, and events specifically designed to enhance the professional development and career prospects of adult learners.
Financial Aid and Scholarships
UHV offers financial aid options and scholarships specifically for adult learners. These resources can help make higher education more affordable and accessible for those returning to college or starting their educational journey later in life.
Get started as a Military Member
Explore Our Programs
Browse through our diverse range of undergraduate and graduate programs to find the one that aligns with your career aspirations and interests.
Connect with our Veteran Services Office
Reach out to our dedicated Veteran Services Office for personalized guidance and assistance. We are here to answer your questions, provide information on admissions requirements, and support you throughout your journey.
Apply Online
Complete our user-friendly online application form. As a veteran, you bring valuable experiences and perspectives that will enrich our campus community.
Gather Required Documents
Gather all the necessary documents, including your transcripts, military transcripts, and any other supporting materials as outlined in the application requirements. Our admissions team will guide you through the process.
Financial Aid
Explore financial aid options available to veterans, including VA educational benefits and scholarships. Our knowledgeable financial aid advisors can assist you in navigating the various options and maximizing your resources.
Join the UHV Community
Once admitted, you'll have the opportunity to attend orientation and connect with other veterans on campus. Our supportive community will help you transition smoothly into university life.
Returning

Students.

We are thrilled to welcome back our returning students. Whether you took a break to pursue other endeavors, explore new opportunities, or simply need some time off, we understand that life's journey can lead us in various directions. Now, we are here to support you as you continue your educational path and achieve your goals.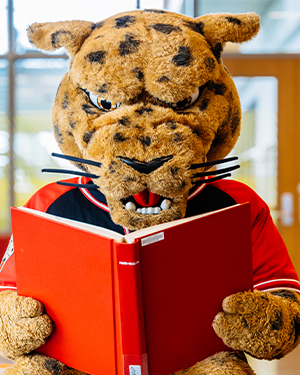 Get back on track
Reach out to our admissions office or visit our website to reconnect with UHV. Our friendly staff will guide you through the process and answer any questions you may have.
Update your contact information and provide any necessary documentation to ensure a seamless transition back to UHV. Our admissions team will assist you in this process.
If you've taken courses at another institution during your time away, our admissions team will evaluate your transcripts to determine which credits can be transferred to UHV. This will help you progress toward your degree efficiently.
If you previously received financial aid, check with our financial aid office to explore your options and update your aid status. We're here to help you navigate the financial aspect of your education.
We are excited to have you back at UHV and witness your continued growth and achievements. Your return to education is a testament to your determination and commitment to self-improvement. Let's embark on this journey together, as we provide the guidance and support you need to thrive.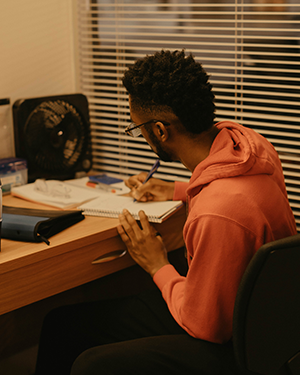 Undocumented

Students.

At UHV, we believe that everyone deserves the opportunity to pursue higher education. As an undocumented student, we value your unique perspective and the diverse experiences you bring to our campus. We are committed to supporting you every step of the way, helping you achieve your educational goals and empowering you to make a positive impact on the world.
READY TO JOIN
JAXNATION?
Explore your options.