Conferences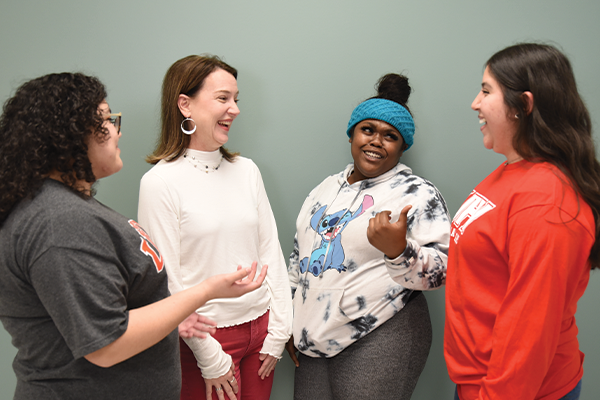 Plan Your Next Event at the University of Houston-Victoria: Unleash the Potential
Looking for the perfect venue to host your upcoming event? Look no further than the University of Houston-Victoria (UHV). We offer a wide range of exceptional facilities that cater to a variety of event needs. Whether you're organizing a board meeting, retreat, conference, or camp, we have the ideal spaces to accommodate your requirements.
Our state-of-the-art campus features conference rooms, classrooms, multipurpose rooms, and an impressive auditorium, providing versatile options for events of all sizes. For those planning summer camps or overnight conferences, we also offer comfortable housing arrangements in our dormitories.
Host Your Event
Hosting your event at UHV comes with its advantages. Not only will you benefit from our exceptional facilities, but you'll also gain exposure to our talented student body. Showcasing your organization on our campus allows students to explore potential future employers and opens doors for valuable connections. Furthermore, our esteemed faculty and staff, experts in various fields of study, are readily available to share their knowledge and contribute to the success of your event.
Vibrant Environment
When you choose UHV as your event venue, you tap into a community committed to excellence, innovation, and growth. Our campus provides a vibrant and dynamic environment that fosters engagement and collaboration. Whether you're hosting a professional conference or a youth camp, our exceptional facilities and dedicated support will ensure a seamless and memorable experience.
Unlock the potential of your next event at the University of Houston-Victoria. Let our remarkable facilities, knowledgeable experts, and welcoming campus atmosphere elevate your gathering to new heights. Discover the endless possibilities and make your mark at UHV.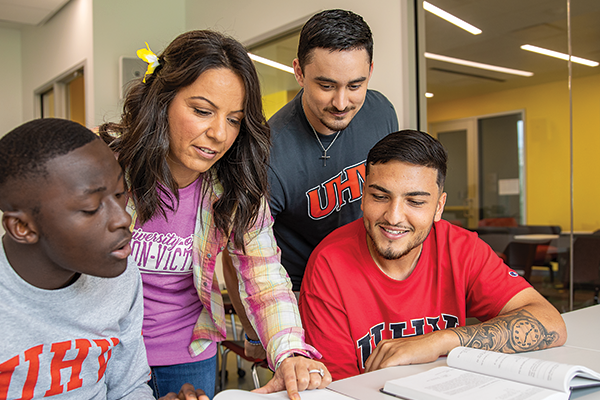 Conference Guide
Our Conference Guide is designed to make your event planning experience seamless and stress-free. Whether you're organizing a meeting, conference, or special event, we have all the resources and information you need to ensure a successful gathering. Explore our facilities, view the university calendar, navigate our campus map, and familiarize yourself with our location reservation process.
Facilities
Take a virtual tour of our exceptional facilities, equipped with state-of-the-art amenities to accommodate events of all sizes. Discover the perfect space for your needs, from conference rooms and classrooms to multipurpose rooms and our impressive auditorium.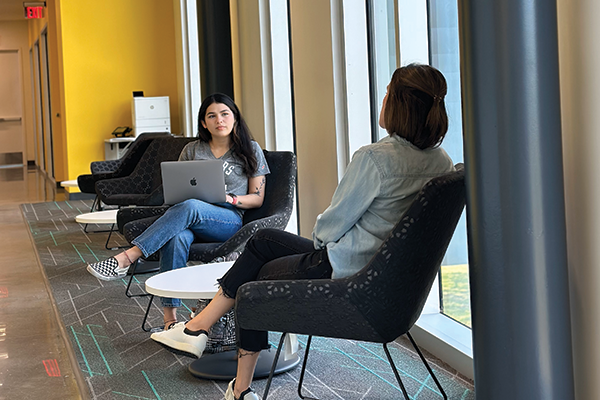 University Calendar
Stay up-to-date with important dates and events happening on our campus. Check the university calendar to avoid scheduling conflicts and plan your event accordingly.
Campus Map
Navigate our campus with ease using our comprehensive campus map. Locate your desired event venue, parking areas, and other essential facilities to ensure a smooth experience for your attendees.
UHV Event Policies
Familiarize yourself with our event policies to ensure compliance and a safe environment for all attendees. Learn about guidelines regarding alcohol use on campus, facilities and grounds usage, and access the necessary forms for requesting alcohol use or reserving facilities and grounds.
Summer Housing Programs
Discover our convenient housing options for summer camps, conferences, and overnight stays. Learn about our summer housing programs and the amenities we offer for a comfortable and enjoyable stay.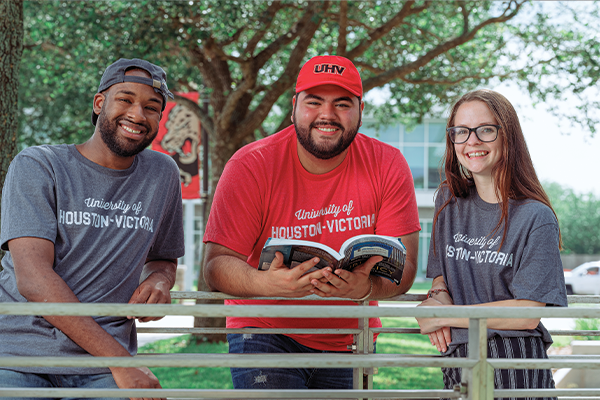 External Organizations
If you're an external organization planning an event at UHV, we offer comprehensive resources to assist you throughout the process. Benefit from our full-service approach, ensuring every detail is taken care of for a successful event. Explore the resources provided above to streamline your planning efforts.
Conference Housing Guests
If you're attending a conference at UHV and require housing, we provide a suggested packing list to ensure you have everything you need for a comfortable stay. Familiarize yourself with our campus alcohol and drug policy to ensure a safe and compliant environment.
Ready to book your meeting or event? Access our reservation request form to begin the process. Our dedicated team is here to help you plan and execute your gathering flawlessly.